In the past week former Cardinal Joseph Ratzinger - described beautifully by
The Sun
as 'Papa Ratzi' and by thousands of other newspapers as the Rottweiler Pope, has become the German most in the news. But today in San Marino, another German reminded us why he might be the greatest German around - Herr Michael Schumacher. Did anybody watch the San Marino GP in Imola, I mean don't take anything away from Fernando Alonso, but Schumi, who career was described as being on the wane by our own great (sic!) Narain Karthikeyan came back with a bacg, with the fastest car on the track by miles. Had he only qualified a bit higher. Great overtaking and great strategy. This is what F1 should be like.
I also watched Pope Benedict XVI's inaugural mass today. The man looks so happy. Oh well, being the god-like deity of a billion people would do that to anybody, but when you read old Colonial texts about how uncivilised pagan people in dark Africa and Asia had weird customs, I was just amazed by the elaborateness of the Catholic Church. And Papa Ratzi was really happy, German's rarely are, especially is they are from Bavaria. Bavarians are usually only happy when you tell them that you have a lot of beer - preferably good lager. Or if you tell them that Mercedes Benz sucks.
Talking of cars, I met the boss - well - the boss of
Aston Martin
Middle East - which plans to start selling in India by the end of this year. Now Aston Martin still makes handmade cars. Even the metal plates are cut and pressed into shape by hand which means you can customise interiors and exteriors into any colour you want, just never add a spoiler.
Aston makes around 4000 cars a year, a lot more profitably than any other British car company, even though it is owned by Ford. It however shares nothing with Ford, but well if you can charge $180,000 for a standard DB9, why shouldn't you make money. And the top of the line Vanquish, which is also a tremendously luxurious car, I mean Rollsesque luxury here, churns out over 650 horses and can move at over 300k's - actually close to 350k's. However, this year I believe Aston will unveil the cheapest car they ever produced the Vantage V8. Which will cost a mere $120,000 and is already sold out in Europe and America for the next four years. But not in the Middle East and since India comes under them, the folks at Aston hope to sell over 20-40 cars a year in India. Now, after taxes and excise duties and all that - the average Aston Martin V8 Vantage would cost a mere Rs 1.1 crore.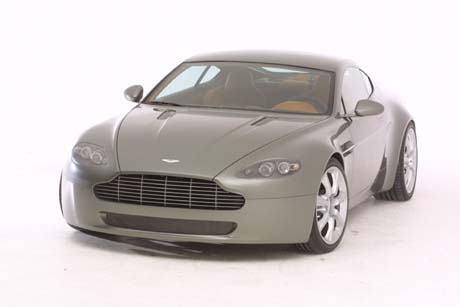 But it is so beautiful. And since Aston's have always been 007's car of choice (other than those disasterous movies where Bond used a BMW even worse a Z4 - we had to come back to Bavaria right?) ever since the great Aston Martin DB5 he used in
Goldfinger
. I want an Aston Martin someday. I know I might never earn enough to make even one monthly payment on one, but there is no harm in dreaming.
I also want to travel to Machu Pichu in Peru. But that I will do. Timeline not known. Bavaria however I will do a bit sooner than that. Lufthansa has a direct Delhi-Munich service, so one day I might just buy a ticket and fly off.
I'm dreaming too much.